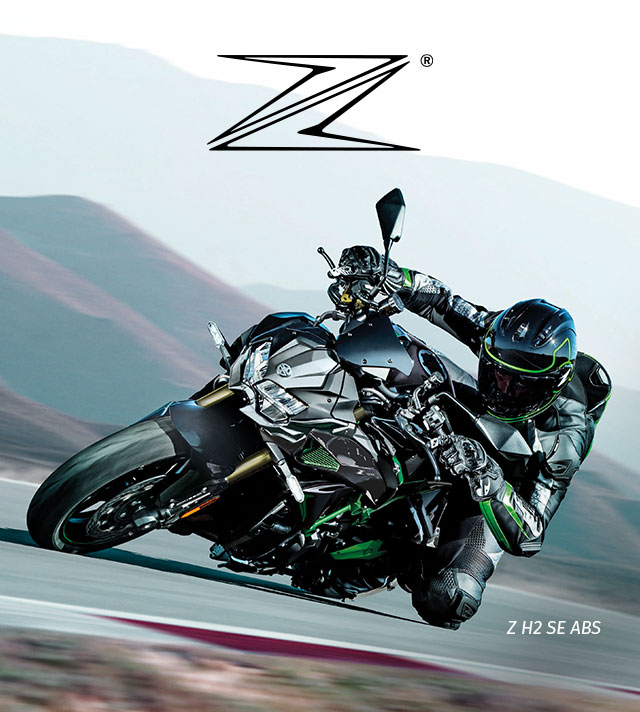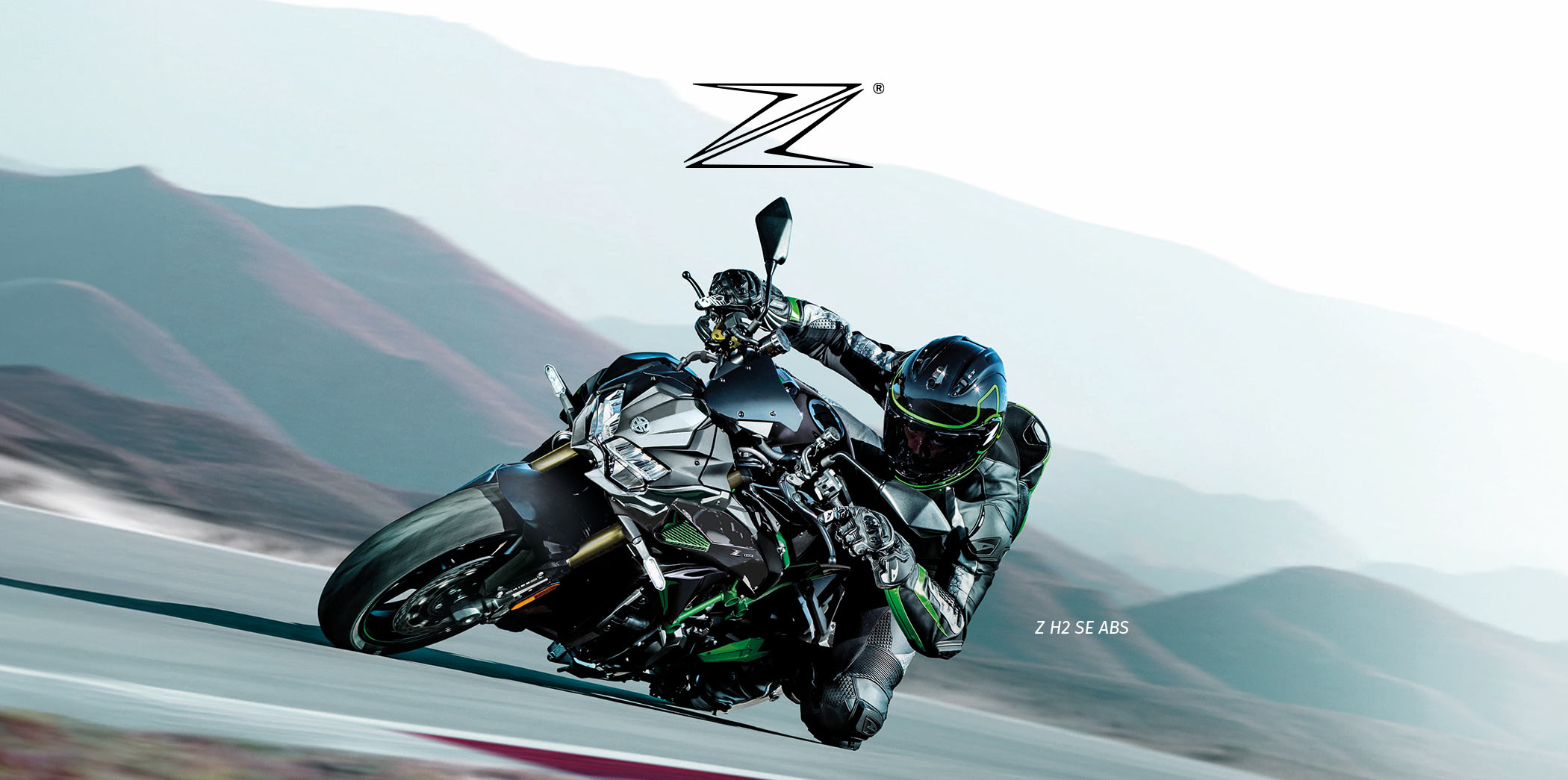 EXHILARATE THE SENSES

Our Z lineup of naked motorcycles brings you to the forefront of exhilaration. These lightweight legends represent a unique blend of performance, style and attitude that can't be found anywhere else. From the Z125 PRO mini naked to the supercharged power of the Z H2 hypernaked, there's something for everyone in the Z Family.
NAKED IS ELECTRIC
Kawasaki's first electric supernaked is here. The Z e-1 is powered by a rider-friendly electric motor offering excellent response and torque for around-town riding, while selectable power modes offer additional control over your daily ride. Aggressive supernaked styling, futuristic design elements, and an upright riding position promote a comfortable yet thrilling ride that fits right into the Z family.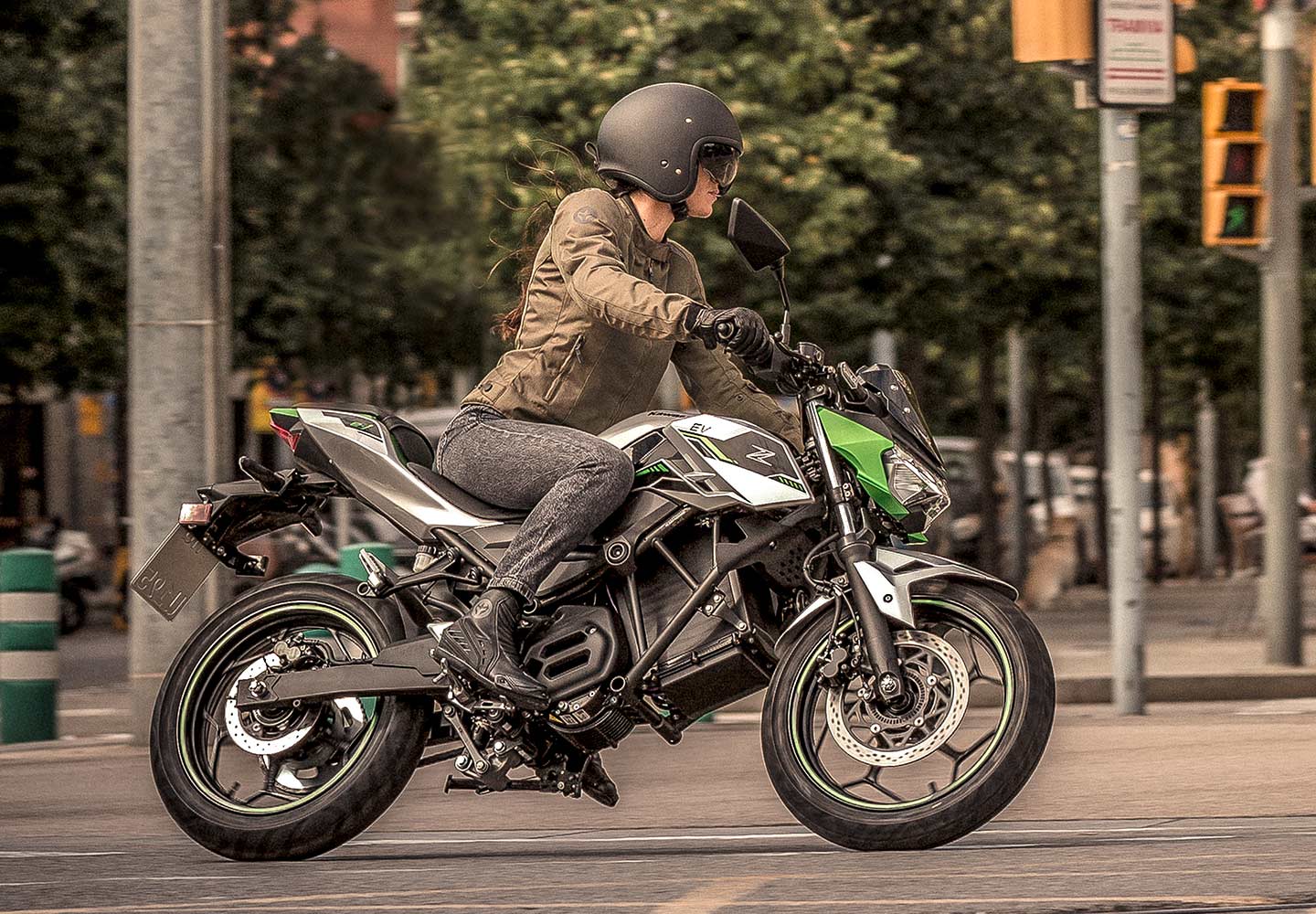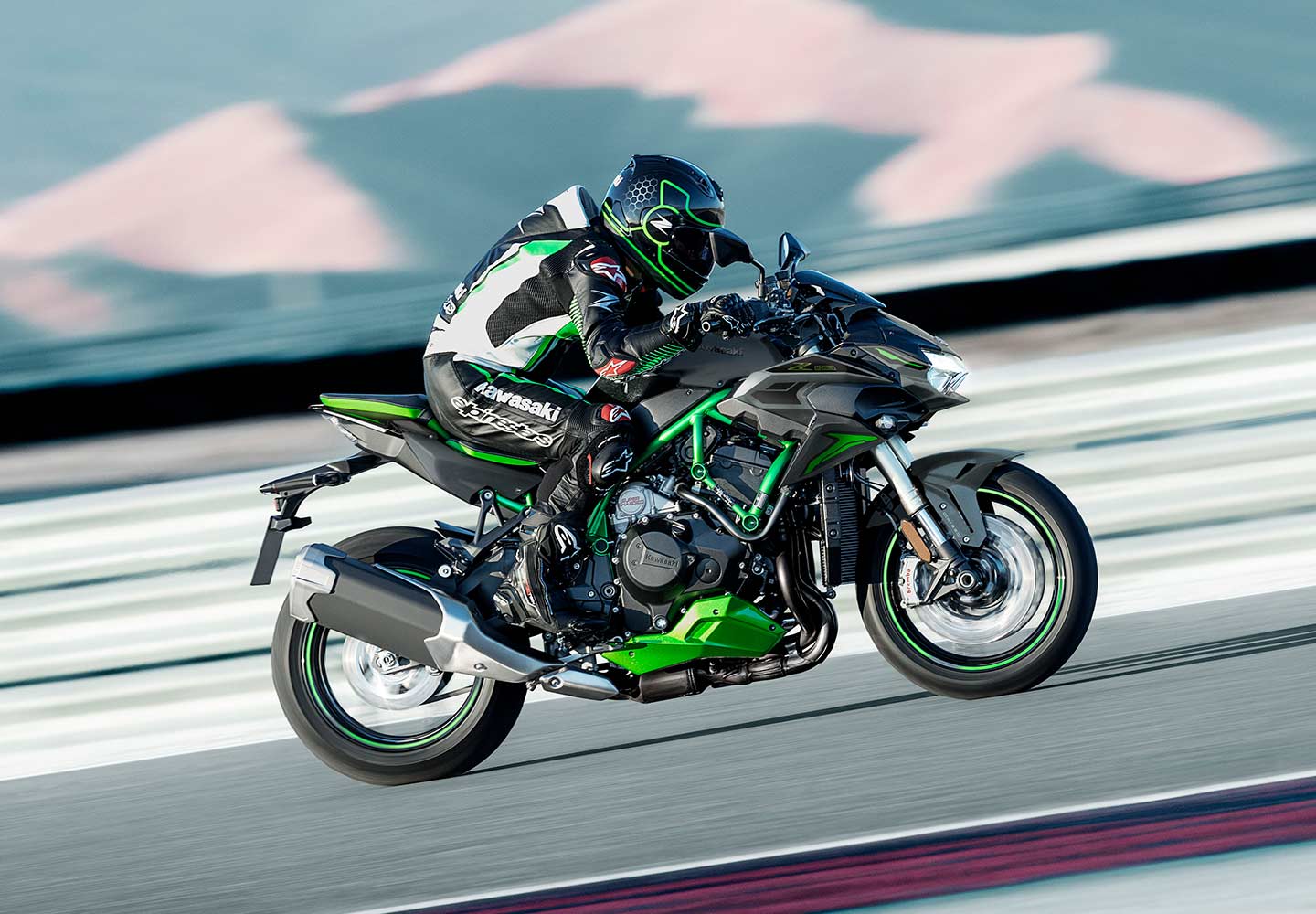 SUPERCHARGED TO THE NEXT-LEVEL
Bragging rights are yours on the flagship Z H2 hypernaked. An unrivaled riding experience comes from the immense power produced by a supercharged engine complemented by premium components and advanced electronics.
RETRO STYLE. MODERN PERFORMANCE.
The Z650RS, Z900RS and Z900RS CAFE retro-sport models combine timeless styling with modern performance. Relive the Golden Age of motorcycling, an unforgettable time period of high-performance bikes and functional beauty that ruled the day.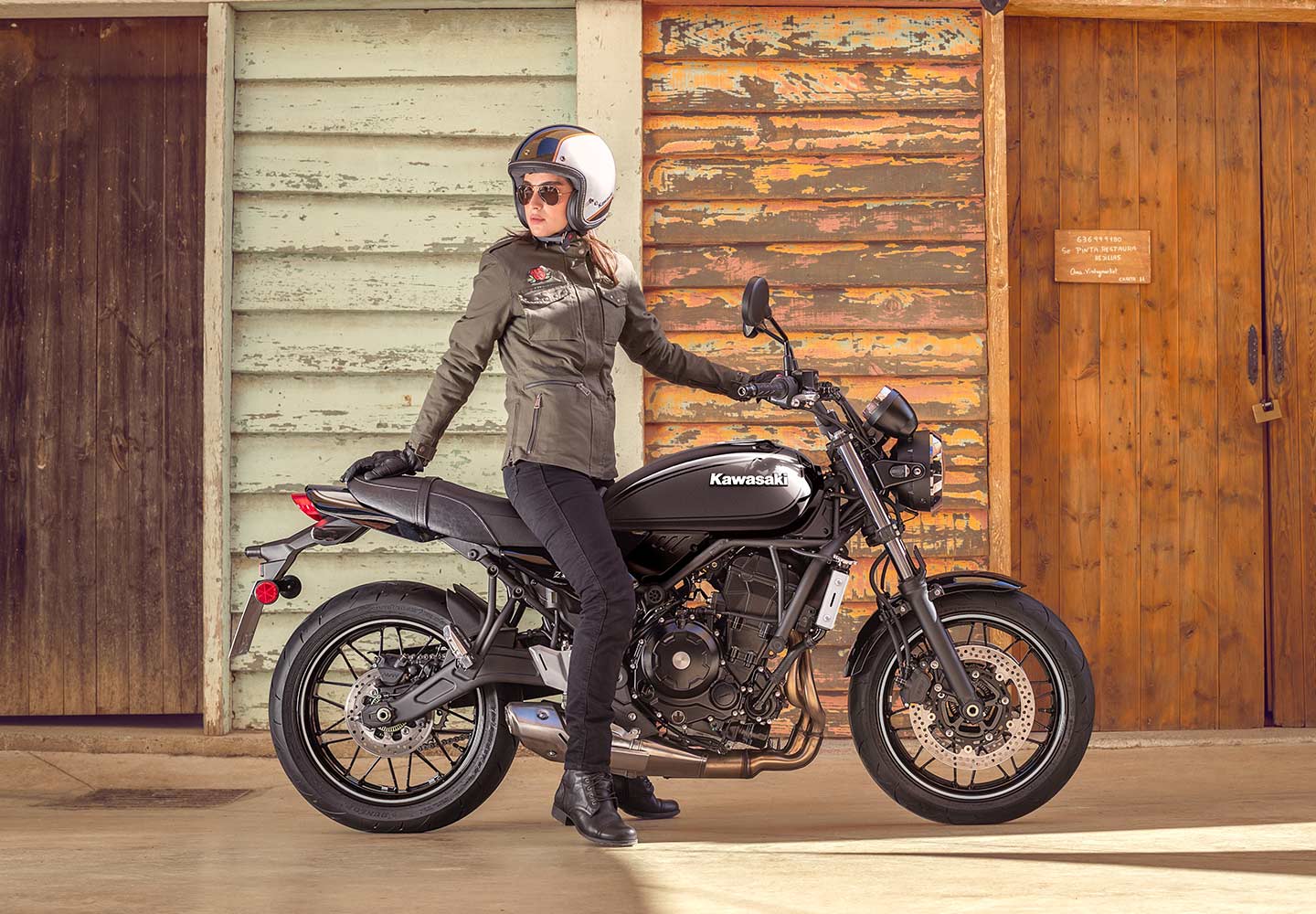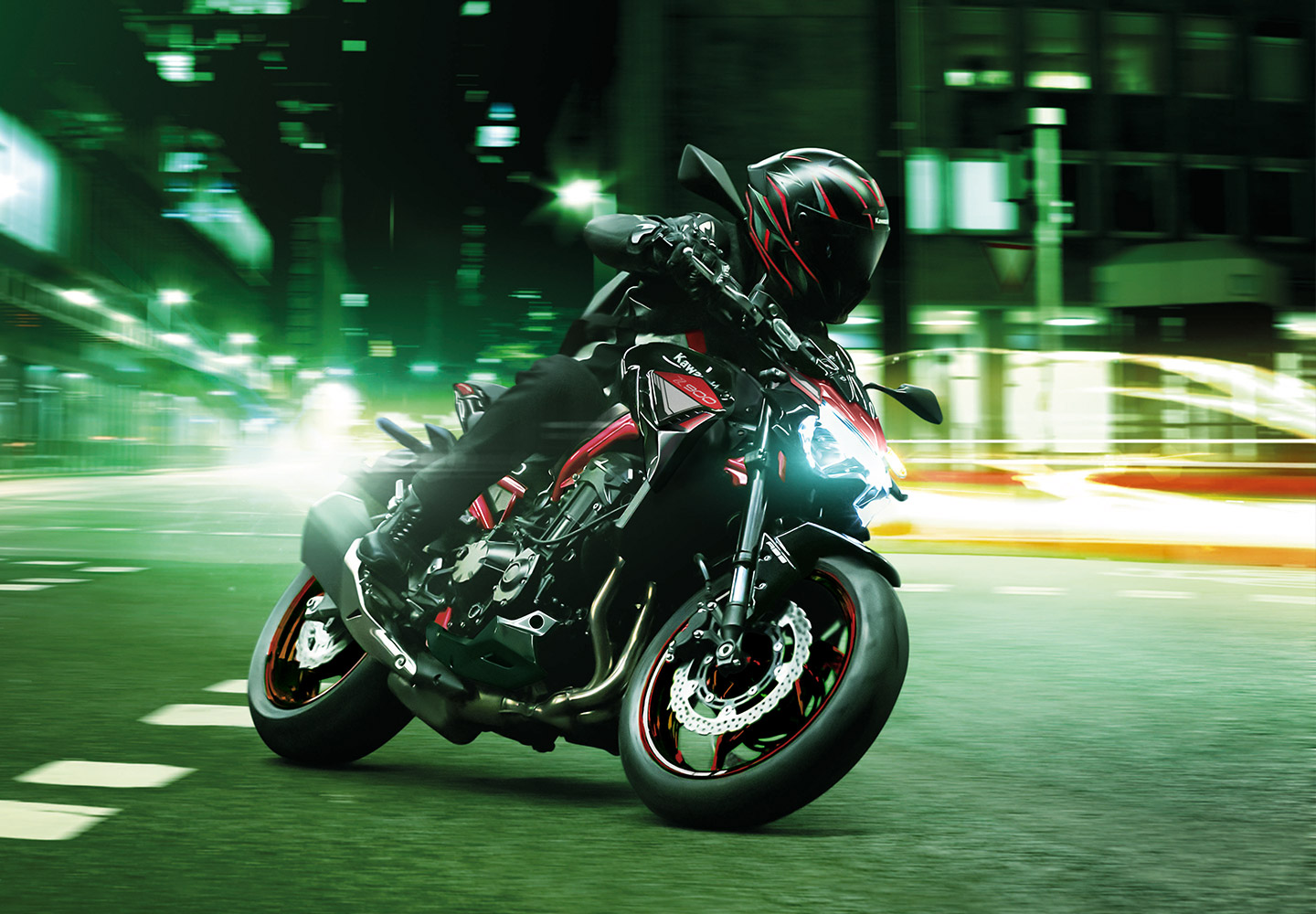 MINIMAL BODYWORK. MAXIMUM ATTITUDE.
Our Z400 lightweight naked, Z650 middleweight and Z900 supernaked models come to life with an ideal blend of sporty performance and everyday versatility. Featuring Sugomi™-inspired styling: a design philosophy that integrates aggressive lines with minimalist bodywork to draw attention to functional beauty.
SMALL BUT MIGHTY
Experience big fun on the compact Z125 PRO mini naked. Make a statement wherever you go with this nimble streetfighter. Your invitation to the rebellious side of fun awaits.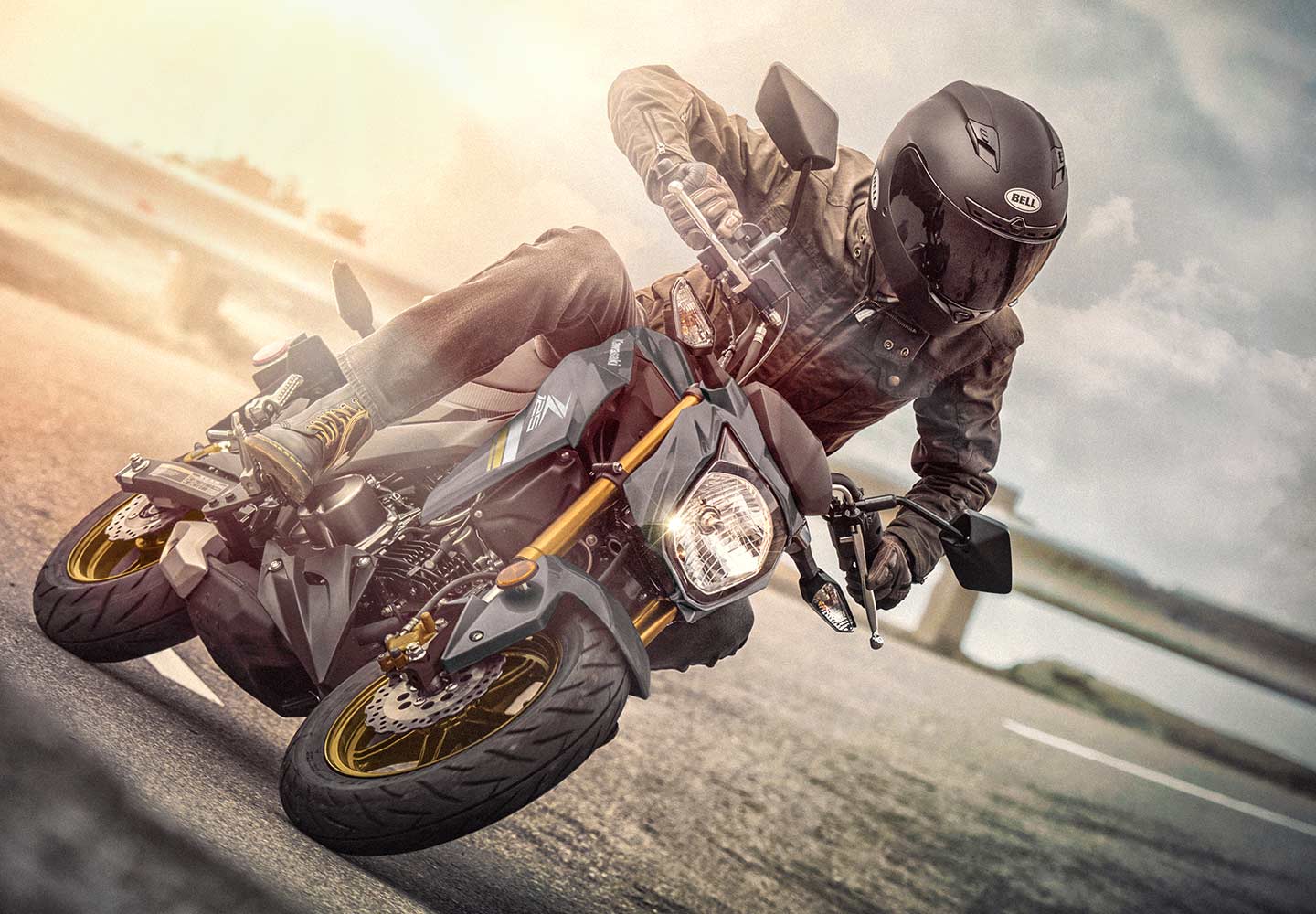 1972 - 2022
Z 50
th

Anniversary Brand History
RIDE WITH MAXIMUM ATTITUDE
Experience the thrill for yourself.