Instruction and Installation Videos
8" LED K-Glow Light Bar Sport Front Bumper Installation Kit
Wiring harness and mounting kit for installation of the 8" LED K-Glow Light Bar (99994-1307) onto the Sport Front Bumper (99994-1301)
Wire harness allows for connection to the integrated dash switch
8" LED K-Glow Light Bar Installation Kit includes switch and wire harness
Mounts to Sport Front Bumper (99994-1301), required
---
Most items ship to dealer within 5-7 business days for free. Special dealer only items may be excluded.
Additional shipping charges apply to qualified ship to home orders.
Price and specifications are subject to change without notice or liability. Availability is subject to production, stocking and demand. Manufacturers suggested retail prices shown.

WARNING: Cancer and reproductive harm www.P65Warnings.ca.gov
Instruction and Installation Videos
---
BUY THEM TOGETHER
Teryx® KRX™ 1000 requires additional item(s) for installation.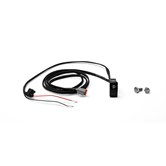 8" LED K-Glow Light Bar Sport Front Bumper Installation Kit (1)
MSRP

$104.95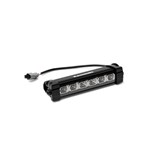 8" LED K-Glow Light Bar (1)
MSRP

$110.95
---
---
ADDITIONAL REQUIRED ITEMS
Additional items required for installation and/or use of this product.
Sport Front Bumper
8" LED K-Glow Light Bar